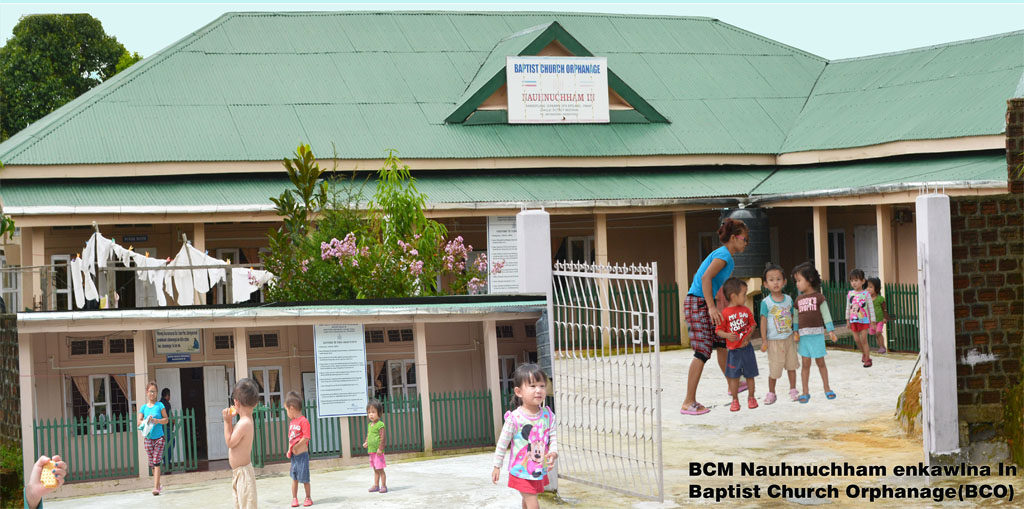 The Baptist Church Orphanage is children's lives' saving programme implemented by the Baptist Church of Mizoram without any discrimination on grounds of sex, creed, caste or religion. It was started by a team of dedicated persons with the aim of saving the new born children's lives which was ended by the Mizo people after a mother died of child birth. By the time when the programme was started, the Mizo believes that when a mother died of child birth a new born child is also bound to die because of the influence of the devils. As a result the new born child's lives was ended by putting boiled egg in the mouth and be suffocated to death or by putting under the pressure of the death mother's body till he/she dies to bury along with the dead mother. Therefore, the devils will have no chance of torturing a new born child to death. To overcome this superstitious believe dedicated western missionaries' wives started this programme in 1917 and saved many children's lives. As time passes Mizoram was blanketed by political unrest followed by arm struggle, as such the situation forces the missionaries to leave the state stopping the orphanage. To continue the children's lives' saving programmes the Baptist Church of Mizoram took over the responsibility of the orphanage as one of its regular peogrammes since March 1966. In obedience to our Lord Jesus Christ's commandment to care for the orphans and children in need, the Baptist Church of Mizoram is continuing this programme till today.  It is recorded that more than 700 children have been saved successfully and had been placed back in their families or to their foster parents.
[caption id="attachment_11633" align="aligncenter" width="960"]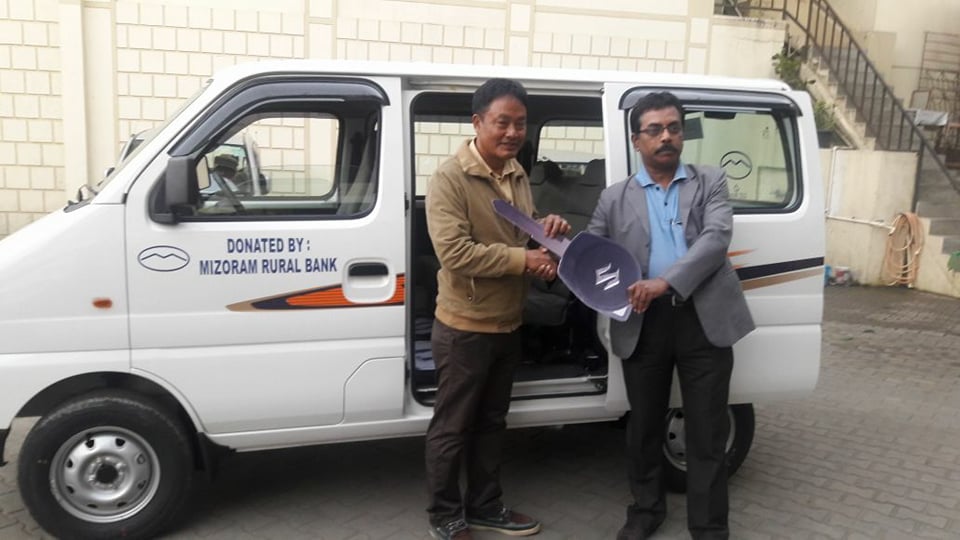 MRB-in BCO hnenah Eco-Van pe[/caption]
Due to the increasing problem on familiar problems on children's lives threatening issues in India the government developed rules and regulations and enacted to confront to these issues. As the Baptist Church Orphanage also came under such regulations it was finally registered as a Child Care Institution under the Mizoram state government with a registration No.3 of 2010/GOM/SWD as an orphanage with non-profit community based organization in Lunglei district of Mizoram.
[caption id="attachment_11632" align="aligncenter" width="720"]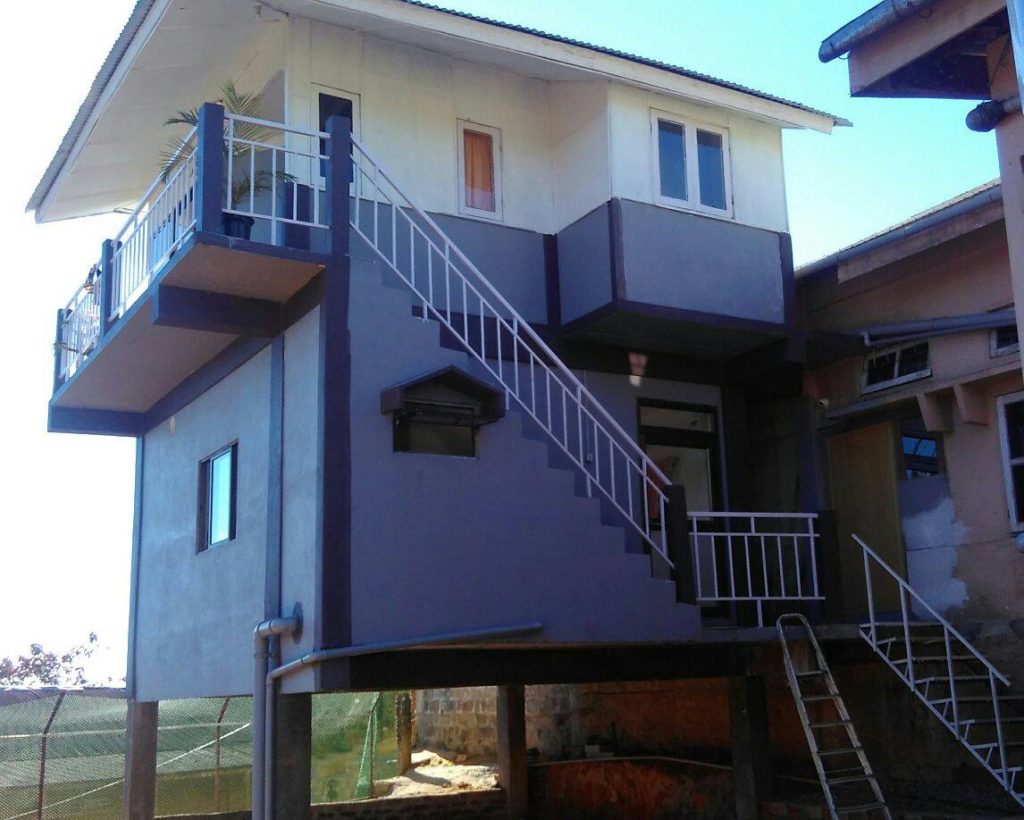 BCO Sick Room[/caption]
The Baptist Church of Mizoram (BCM), from its member contribution is able to provide minimum support that will provide children with a safe and stable home, family, education and support childhood survival activities from 0-10 years of age. Like many other areas of the world, there is growing number of children in need of care and support due to abused, orphanhood, homelessness  and also victimised by HIV/AIDS, ill health and extreme poverty. In addition to the above mentioned problems, some children have no close relatives or no trace of their family to place them back for continued family support. To sustain those abandoned and surrendered children's lives the BCM applied for permission for Specialised Adoption Agency for Lunglei district. Accordingly, a permission for Special Adoption Agency was granted by the authority and started operating adoption programme since October 2016 which is renewable at every five years' interval.
The Baptist Church Orphanage with the government is working together in unison under the Juvenile Justice (Care and Protection of Children) Act 2015 as a child care institution and specialised adoption agency.
Mission
To provide care and support and mobilize resources for addressing the challenges faced by children in need (Orphan and vulnerable children)  and enable them realise their full potential through promoting programmes on survival, education, health care, recreational skills, social security, family and moral support for social and economic sustainability with no discriminations on grounds of sex, colour, creed, health or belief.
Target group and admission
Children below the age of 12 years old. Admission is within the existing rule of law and framework as outlined in the JJ Act 2015 being enforced by the Child Welfare Committee of Lunglei district, Mizoram.
Objectives of the Baptist Church Orphanage:
Under the Child Protection Policy of the Baptist Church of Mizoram the Baptist Church Orphanage objectives are majorly but not limited to:
The establishment of a home for the homeless, abused, abandoned, surrendered and distressed children with no discrimination on grounds of sex, colour, creed, belief etc.
Providing immediate needs and other timely needs of children in the home, such as food, clothing, shelter and elementary education.
iii.
Nurture sick and malnourished orphan children for better health and keep them well and strong through child survival program.
Identify prospective adoptive parents and adoptable children and joining them in a family.
To work in partnership with individuals and organsiations having similar concern to uphold the dignity and survival of children in need of care and support.
Location & Contact:
The Baptist Church Orphanage has its office and children home on a beautiful mountain, about 600 meters south of the Baptist Church of Mizoram main office. The child care and adoption programmes' implementation is actively moving on for twenty four hours a day.
Manger
Baptist Church Orphanage
Ramzotlang, Serkawn
Pin 796691
Lunlei District, Mizoram-India
Email:
baptisthappyhome@rediffmail.com
msdonga@rediffmail.com
For adoption purposes:
bcrclunglei@rediffmail.com